Voters across the USA are facing dozens of public transport ballot initiatives this coming November 2nd – many of them rail transit initiatives. These include:
· Several tax increment proposals in California to help fund regional rail expansion...
· A nonbinding question in Miami Beach to assess whether BayLink, the light rail transit "trolley" system planned to move people around South Beach and connect to downtown Miami, should be built...
· Measures in Virginia suburbs of Washington, DC to approve bonds for upgrading and expanding the Washington Metro rail rapid transit system.
In addition, a particularly controversial "monorail recall" ballot initiative in Seattle asks voters to decide whether to allow the use of city rights of way to construct the monorail system approved in a previous vote in 2002. (Problems that have emerged with the "Green Line" monorail project have sparked a public backlash against the project.)
However, by far the most important ballot initiatives for rail transit expansion are coming before voters in Phoenix, Denver, and Austin. Here's a closer examination of these initiatives and the issues involved.
· Phoenix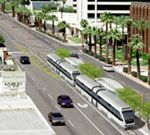 LRT Project Under Way ... Expansion Sought
Phoenix's 20.3-mile (32.7-km) starter LRT line, a project already under way, would see a huge expansion if voters pass Proposition 400, a $15.8 billion roadway and transit ballot initiative, on Nov. 2nd. Full story...
· Denver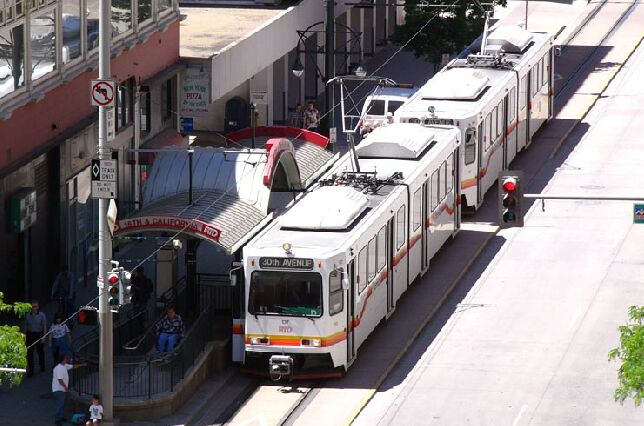 FasTracks Plan Aims for Massive Transit Expansion
Denver's phenomenal success with light rail transit (LRT) has helped bring a critical ballot initiative before voters on November 2nd – the FasTracks plan, a $4.7 billion initiative to build at least 6 new rail lines over the next 12 years. Full story...
· Austin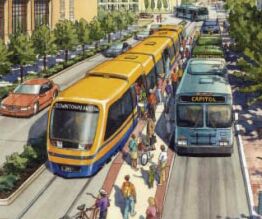 Austin: Light "Commuter" Railway Proposal Offers Mobility Relief for Congested Northwest Corridor
Austin, Texas voters are being asked to approve the one new-start project among the major rail ballot initiatives this electoral season – a relatively low-cost, "foot in the door" approach to rail transit. Full story...