Advocates of rail passenger service and rail transit have been greatly saddened by the death on 5 April 2006 of Dr. Dan Monaghan of Garland, Texas in suburban Dallas, following a long struggle with health problems.
An optometrist by profession, Dan certainly was one of the most knowledgeable, influential, and energetic rail advocates in the USA – certainly, a giant in terms of his influence within the industry and the ongoing campaign to sustain and improve rail passenger service. His ideas and enthusiasm became a driving force behind much of Amtrak's development in Texas, and, indeed, the entire United States.
Beginning in the mid-1970s, Dan worked closely with Texas Association for Public Transportation (TAPT, sponsor today of the Light Rail Now Project and the Light Rail Now website) to influence public opinion and planning decisions on behalf of Amtrak's rail passenger services in Texas. Relying heavily on Dan's advice and guidance, TAPT produced a seminal document recommending a major restructuring of rail passenger routes to improve Amtrak's performance and cost-effectivness. Titled An Early-Action Master Plan for Central Texas Amtrak Service, the plan included projections of scheduled speeds, time savings, and ridership. Dan was instrumental in helping to marshall community support for the proposals among Chambers of Commerce, public bodies, and other key groups and leaders in the cities and towns along the corridors served by Amtrak.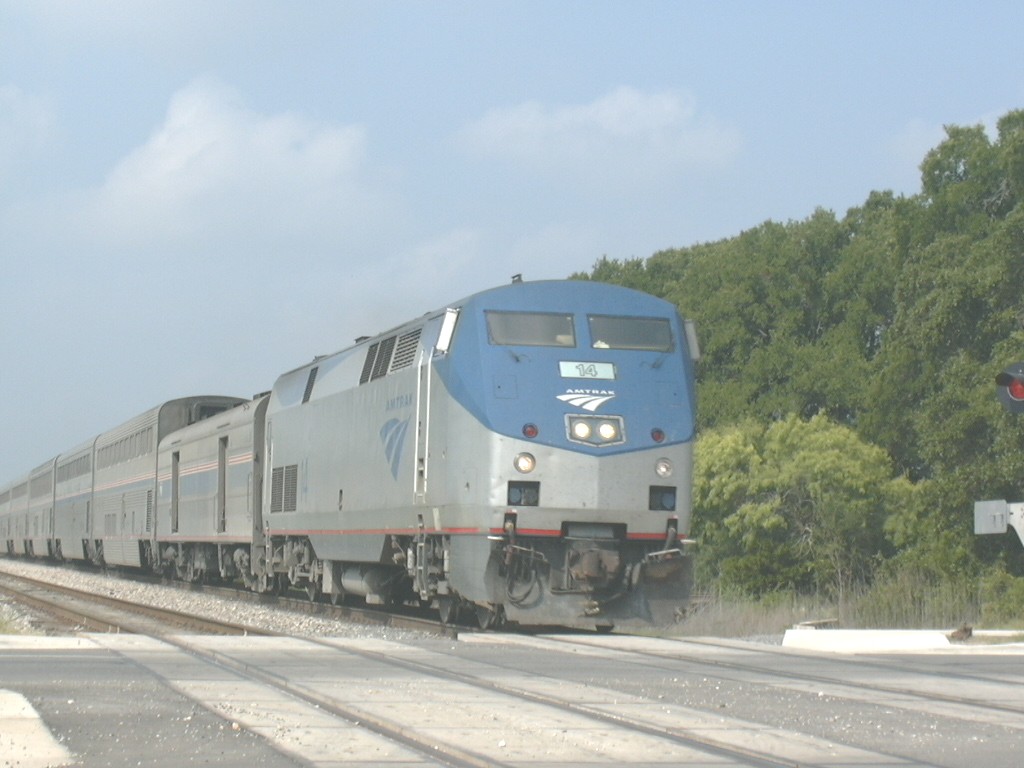 improvement of Amtrak's Texas Eagle train – shown here in South Austin – owes much to the efforts of Dr. Dan Monaghan.
[Photo: L. Henry]
Perhaps the most important proposal recommended a straightening of the Dallas-Austin-San Antonio route. This was eventually implemented in what is today the route of the Texas Eagle, one of the system's best-performing trains.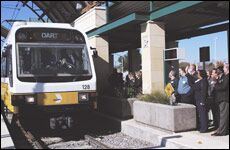 Dan was also one of the foremost driving forces behind the development of Dallas Area Rapid Transit's light rail transit (LRT) system. Dan served as a board member from 1990 to 1993, during the early years of the landmark LRT project. He was appointed again in 2000 by the City Council of Garland to represent Garland on the transit agency's Board of Directors. Dan's activities as a board member included serving on DART's Operations Committee, Planning Committee, and Project Management Committee.
Dan's involvement in the Dallas-area community involved an extensive array of community service, including:
· Member, DART Citizens Advisory Committee (1983-1990)
· Member, National Association of Rail Passengers
· Member, Dallas City-County Amtrak Committee
· Member, North Central Expressway Task Force
· Member, City of Garland Economic Development Department Task Force
· Member, Garland Parks and Recreation Department Board
· Member, Southwest Railroad Historical Society
· Past Curator, Age of Steam Railroad Museum at Fair Park, Dallas
· Member, Garland Landmark Board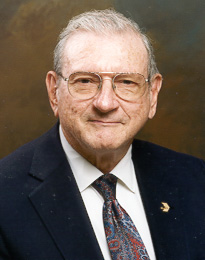 But, most of all, for the preponderance of what Dan dedicated his energies to, and by so many of those those involved who worked with him, he will undoubtedly be remembered for the resources, enthusiasm, and breathtaking depth of knowledge and savvy that he brought to rail passenger advocacy.
A Memorial Service for Dan Monaghan was held on 3 June 2006 in Dallas's own Union Terminal building – a monumental structure which he, almost single-handedly, had saved from demolition.