Budapest: Photo-Essay of New LRT Extension to Savoya Park Shopping Mall
Photo-Essay by Akos Varga · March 2005
(All Photos by Akos Varga, 1 February 2005)

The extension of Budapest's light rail tramway Route 18 to the new Savoya Park shopping mall opened on 1 February 2005. This new, rather short (605 m), section diverges from the tracks of route 41 and 47 after Remise Budafok, goes a bit downgrade, makes a sharp left turn while passing under those same tramway lines in an underpass, then makes two smaller bends, and runs directly to the terminus right in front of the shopping mall (actually, between the store buildings).
PHOTO 1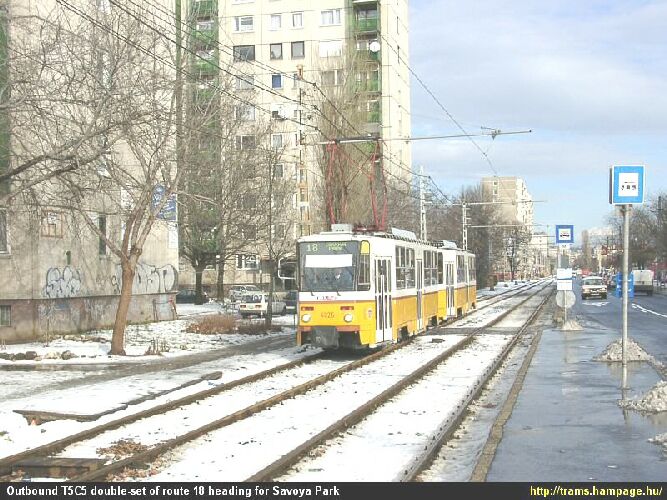 A double-car train heading for the new Savoya Park mall passes in front of some older, "Communist"-era highrise apartment houses in Fehérvári út.
---
PHOTO 2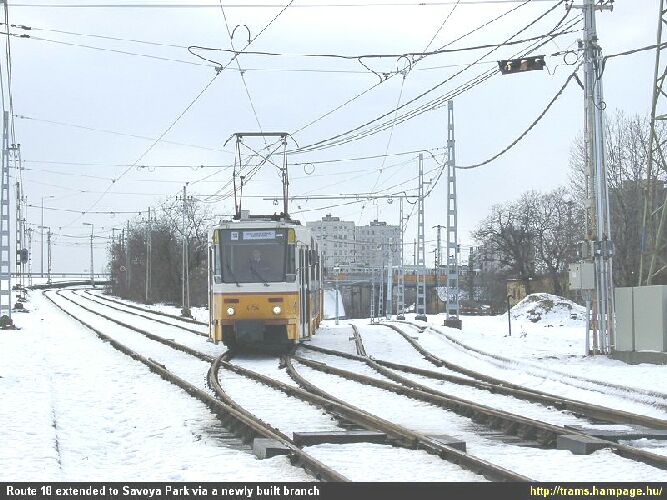 An approaching Route 18 tram on divergent branch coming from Savoya Park.
---
PHOTO 3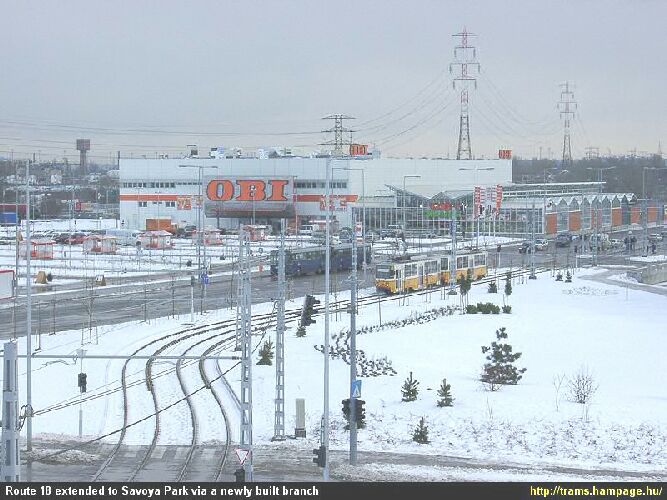 Overview vista of the new light rail tramway branch and station at the Savoya Park mall.
---
PHOTO 4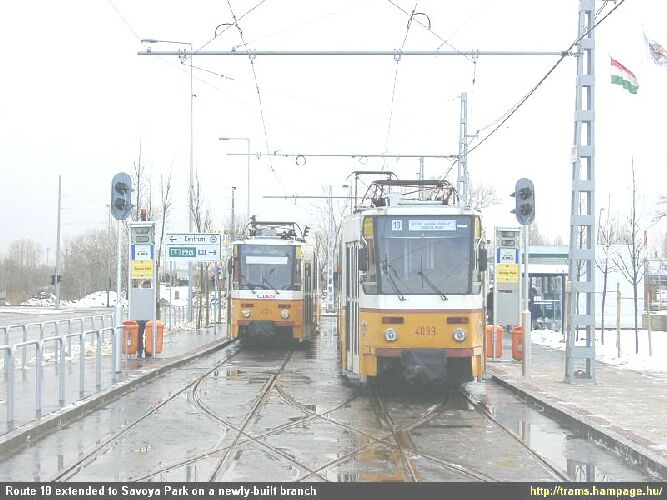 Trams wait at the new Savoya Park station. Note "scissors" crossover trackage in foreground, which facilitates flexible, easy interconnection from one track to another.


Return to Hungary Rail Transit Page
Return to NewsLog article Budapest: Light rail tramway extension to Savoya Park shopping mall finally opens