Austin Statesman: Light Rail + Roads Needed

Introduction © Light Rail Progress – September 2000
Light rail supporters emphasize that judicious roadway improvements, and capacity expansion, are essential. Automobiles and light rail and buses and bicycles and pedestrian access and other forms of mobility are all part of an integrated mobility system.
What's needed is a wide array of different tools, different approaches. Each one – like light rail – does something small. But put together, they address the mobility problem, and they keep cities livable, walkable, viable.
The following front-page article from the Austin American-Statesman basically makes the case for voting for Austin's light rail plan on November 7th.
---
Austin American-Statesman
Monday, September 4, 2000
Does Central Texas need roads, rail or both?
By Kelly Daniel
American-Statesman Staff
Austin watched as the big city to the north embraced light rail and looked on as the big city to the east chose more roads. Meanwhile, Central Texas couldn't make up its mind.
The arguments raged for decades: Build light rail, as Dallas did, to fix growing traffic problems, or bulk up on highways and high-occupancy vehicle lanes, as Houston did.
Austin is behind on roads and needs to catch up before turning to things such as light rail, road proponents argued, raking in more money for more projects along the way as rail planners plodded along with required studies.
But a growing body of transportation research concludes that cities cannot concentrate on roads alone as a means of controlling traffic congestion and must work toward a combined approach of better transit -- with light rail as an example -- as well as expanding highways. At the same time, Central Texas' political realities of a limited pot of local dollars for projects is forcing a combined approach.
For the first time, voters in Austin and Travis and Williamson counties will find both light rail and more money for more roads on a ballot, with the Nov. 7 elections carrying Capital Metro's rail proposal, Austin's $150 million in transportation bonds, Travis County's $28 million in bonds and Williamson County's $350 million in bonds.
The propositions are separate choices instead of all-or-nothing votes, and there are political worries that voters will feel overwhelmed by the amount of money on the ballots.
And while the two sides increasingly tout the other as a good choice as well, there is still disagreement about which is the best answer for Central Texas.
"If adding roads would solve congestion problems, then someplace like Los Angeles would be a commuters' paradise," said Dick Kallerman, transportation chairman for the Sierra Club in Austin, which supports light rail.
Yet adding lanes to highways, building high-occupancy lanes that require at least two people per vehicle and expanding major streets can help a region's congestion level – for a while – the Texas Transportation institute concluded in its most recent annual study of mobility in 77 U.S. cities.
Houston, in fact, is one of a handful of cities that has been able to slow its congestion growth by concentrating on more roads, the study found.
"Areas that build more roads (on pace with) their traffic growth have less increase in congestion, or slow the increase in congestion," said Tim Lomax, co-author of the study. "That says building more roads does make a difference."
But as Central Texas often prides itself on being nothing like Dallas or Houston, the quandary delves to a different level: What does the region want to be, and what does it want to avoid? Strictly in terms of traffic flow, the answer to both can be Houston.
Congestion catch-up
A decade ago in Austin, the word "traffic" might have evoked the kind of broad, sarcastic grins whose wearers pushed hats back on foreheads and gave winks and a nod. There were slowdowns, to be sure – Austin drivers lost 20 hours a year in 1990 waiting in traffic – but it sure wasn't Houston or Dallas.
Today the grins are gone. Austin drivers wasted 53 hours a year in 1997 traffic jams, just behind Dallas' and Houston's 58 hours. While the other two cities added light rail or carpool lanes and built more roads from 1990 to '97, Austin did only the latter, adding 145 miles of freeways and 230 miles of main city streets.
It wasn't enough. The number of daily trips on Austin's highways and main streets grew 64 percent in seven years, compared with 40 percent in Houston and 29 percent in Dallas, Texas Transportation institute figures show. Houston's population grew by 220,000, with Dallas' increasing by 330,000 from 1990 to '97, while Austin added 90,000 residents.
Now Austin finds itself the 25th-most congested city in the nation – the most congested city with 500,000 to 1 million residents.
Traffic remains impressive in Houston, No. 12, and Dallas, No. 21, as well. But Houston's 88-mile system of high-occupancy vehicle lanes, or carpool lanes, is considered one of the nation's best and is often mentioned in Austin transportation meetings as an example to follow.
Houston Metro, the transit agency that runs the bus and high-occupancy vehicle system, has spent $700 million on the carpool lanes, with $358.4 million from the Federal Transit Administration, in partnership with the Texas Transportation Department and the Federal Highway Administration. The system separates carpool lanes from regular traffic lanes with barriers. Buses run on the lanes, too.
Mobility – how many people are able to move about a corridor with minimal hassles, essentially – increased 6 percent in 1997 on the five Houston freeways with carpool lanes, the Texas Transportation institute's research shows. Along the Katy Freeway, where carpool lanes opened in 1984, mobility increased by about 14 percent.
Now so many people use the Katy and Northwest freeways' carpool corridors that Houston Metro began charging two-people vehicles to travel in the lanes in peak times, letting vehicles with three or more people travel for free. The lanes are designed for 1,400 to 1,500 vehicles an hours but are seeing 2,000 to 3,000.
But even with those numbers, Houston residents often believe the carpool lane system hasn't been as successful as the transit planners proclaim.
"Even after all the years of operating, there is still a small section of the population that will never accept them," said Janelle Gbur, spokeswoman for the Transportation Department's Houston district. "And a small section that says we can't live without them. And probably 70 percent is going, 'I think they are doing what they should be doing, but we never see vehicles on them.'"
Austin light-rail opponents argue that Houston's success proves Central Texas ought to concentrate on carpool lanes and better roads first, then pursue rail.
"Let's be aggressive in dealing with our real issue, which is an inadequate road system," said Jim Skaggs, a former president of electronics and defense industry corporations who is heading up an anti-light rail campaign group, ROAD.
But with the level of planning, design and construction work needed for carpool lanes, the wait would be longer than to build light rail, argues Glenn Gadbois, a leader of Light Rail Now, a group working to support the referendum.
"If you say let's take care of (carpool lanes) first, then that's waiting 10 to 12 years for any kind of a solution at all," Gadbois said. "I don't think people want that."
Carpool lanes are being studied by the Texas Department of Transportation for interstate 35, MoPac Boulevard (Loop 1) and U.S. 183. Meanwhile, Capital Metro, while hustling to fine-tune details of a light-rail line by the November election, is putting money aside for carpool lanes, with $91 million already committed to a regional pool of transportation money. The nearly $1 billion starting rail line would run from Howard Lane to Ben White Boulevard and into East Austin if voters and federal transit officials approve.
Part of the City of Austin's $150 million in transportation bonds on the Nov. 7 ballot will pay for matching dollars for high-occupancy vehicle lanes, as well as other projects. Matching money has increasingly become crucial in Texas, where the state can pay for only about 36 percent of its requested projects, putting even more eyes on Capital Metro's 1-cent sales tax as the fastest way to pay for projects.
Dallas officials have pledged to have 50 percent matching money for every project they request from the state. Central Texas brought about 25 percent in matching money when it last requested projects in March.
More roads, more traffic
Yet, as many Barton Springs-loving, quality-of-life-protecting Central Texans will be quick to point out, Houston and Los Angeles are arm-wrestling for the title of the nation's smoggiest city. Houston held the distinction until just last week, when Los Angeles took it back.
Too many roads leads to too much driving and too much bad air, the argument among light-rail supporters goes. Traffic researchers agree that building more roads does create more traffic, even as it gives a short-term release to some of the jams.
A California study done by a researcher now at the University of Texas concluded that when cities double the road miles, the number of trips taken on those roads each day will grow 30 percent to 70 percent within a decade, probably in as little as five years.
"it's not 100 percent. It's not like you double traffic when you double lane miles," said Kara Kockelman, a UT civil engineering assistant professor who researches such things as traffic flow and how development patterns affect driving.
Kockelman's research says that if drivers find a trip is faster because more lanes have been added to a road, they will use that road more often, and even begin driving again if they had been taking buses or carpooling to avoid what had been a jam. Eventually, the road will be crowded again.
The Surface Transportation Policy Project, in a report tailored from the Texas Transportation institute study, found that every 10 percent increase in road capacity created a 5 percent increase in traffic.
Population isn't the only factor at work, either. The group, which promotes pedestrian and cycling efforts and discourages increased driving, found the 77 cities had a combined population growth of 22 percent, while traffic delays rose 235 percent.
Development patterns – office parks built where workers can only reach them by driving, by example – also contribute to the increase in driving, the policy group said.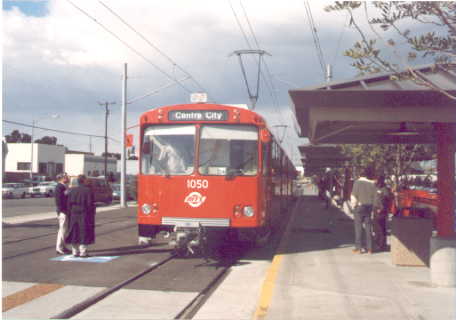 "What we learned here in San Diego and California is you can't build your way out of traffic problems by spending all your money on highways," said James Mills, a former California state senator who wrote the law that cleared the way for the San Diego Trolley light-rail system.

Politically, that balance has helped get road and rail projects through squeamish electorates or tight-fisted governments. Denver, for example, finally got voter approval for a light-rail extension along interstate 25 southeast of downtown by combining the project with highway improvements and carpool lanes along I-25.

Central Texas is seeing that shift away from a strict roads-vs.-rail argument, with the Austin, Travis and Williamson bonds on ballots with light rail and with pro-rail campaign groups emphasizing that light rail is only a piece of an overall transportation system. Even the factions that want to take half of Capital Metro's 1-cent sales tax – who have been advocating the half-cent go for roads – are now quietly pushing a quarter-cent for roads and a quarter-cent for rail.

"it's no longer automobile versus transit in what people, I believe, are looking at when they are making choices for what they want in their community," said Alan Wulkan, a Parsons Brinckerhoff consultant working on Phoenix's light-rail plans, who worked for Capital Metro in the 1980s. "it's more quality of life – what kind of quality of life do I want in my community," Wulkan said.

Following each other

Eventually, everyone follows everyone.

Houston is now pursuing light rail, as is Phoenix, another city cited by the Texas Transportation institute as keeping congestion steady by building more roads. Dallas is adding carpool lanes and continuing to expand its road network, tying projects in to its Dallas Area Rapid Transit light-rail line where possible. That let planners expand the North Central Expressway by eight lanes instead of 10 while still improving traffic flow.

For Houston, where political tangles with U.S. Rep. Tom Delay, R-Sugar Land, have strangled light-rail money – for now, at least -- the move toward light rail comes out of realization that roads, even with carpool lanes, won't be effective, Gbur said.

It's also something else. "image," said Robert Miller, Houston Metro board chairman, speaking at an Austin urban planning luncheon in April.

"It definitely gives a better image to your city. Is that the reason to do it? No," Miller said, adding that better mobility and economic development benefits are.

The old factions of roads vs. rail are still alive and well, and some light-rail proponents do acknowledge a history of rail referendums failing on their first try. But, as in the old story about the Texas weather, there's a sense that if a region waits long enough, it will turn to whichever form it passed over at first.

"Even Houston is (planning) rail right now," Wulkan said. "it's just a matter of time. I think eventually you are going to find it's going to happen."

On the Web

For previous stories about light rail, go to Austin360 at http://lightrail.austin360.com.

You may contact Kelly Daniel at kdaniel@statesman.com or 445-3618.

Rev. 00/09/05




Light rail can help shape Austin's future growth!

Support light rail for Austin!