Historical Aspects & Transit Holocaust – Baltimore Urban/Suburban System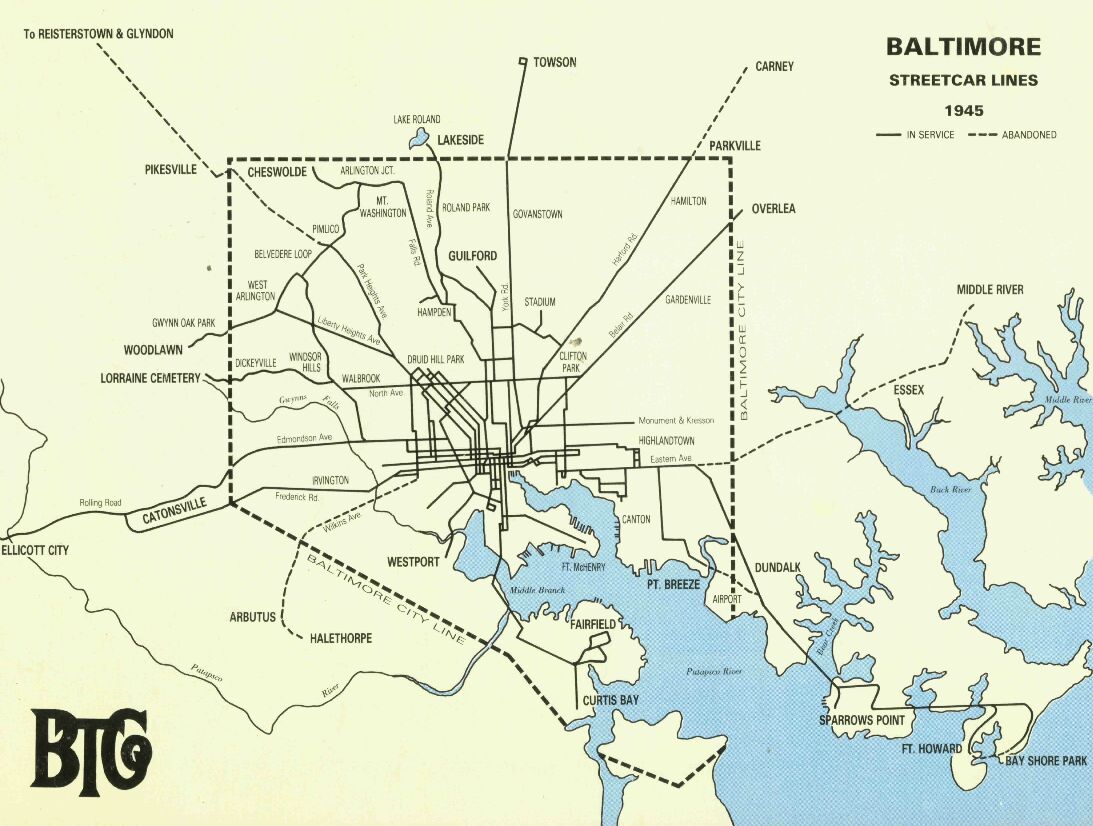 (Map: H. H. Harwood, Jr.)
The Baltimore electric railway system was distinguished by particularly extensive sections of alignment on either traffic-segregated reservations or exclusive, private rights-of-way. Even as late as 1945, the system had 29 rail lines running over approximately 300 miles of track. Of the fleet of 1,040 operating streetcars in 1945, 275 were relatively new PCC streamliners. Yet, by the end of 1963, the entire system had been scrapped. in addition to the usual factors of public policy promoting motor vehicle transportation, the demise of the Baltimore urban system was particularly attributable to the actions of National City Lines (the creation of General Motors, Firestone Tire, and Standard Oil designed to acquire electric railways and convert them to motor bus operation), and traffic commissioner Henry Barnes, who regarded the streetcars as impediments to the smooth flow of automobile traffic. information sources:
Michael R. Farrell: Who Made All Our Streetcars Go? Baltimore NRHA Publications, 1973.
Herbert H. Harwood, Jr.: Baltimore and its Streetcars. Quadrant Press, New York, 1984.
Select a Gallery
· Baltimore 2